{}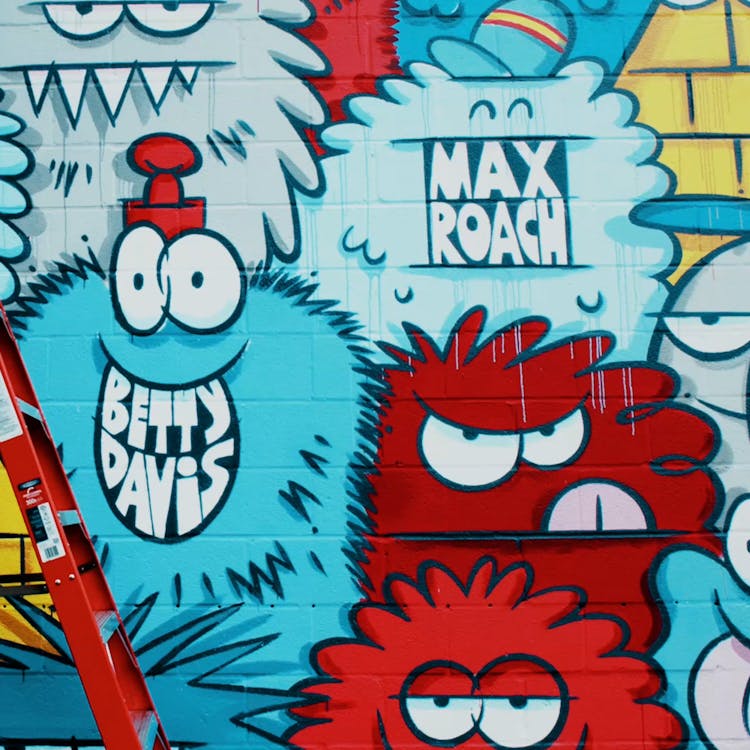 Grinning from ear to ear
Morgan Monsters
Muralist. Artist. Monster.
Brooklyn-based artist Kevin Lyons spent a week in Raleigh, working 'round the clock on a new mural.

His canvas? The side of Trophy Pizza on Morgan Street. 

His inspiration? North Carolina's rich history of hip hop and Jazz.
Legendary locals
Director Joshua Steadman captured Lyons in his element (and in constant rain), ducking in and out of a tarp while layering color and history on the wall. Soon North Carolina Jazz Legends from Thelonious Monk and Betty Davis to Rhapsody and King Mez were featured in Lyons' distinct Monster style. 
Red, White and Blue Devils
Even the mural's color stayed true to NC. As he told Raleigh Magazine, it was painted "in regional colors: Duke and Tarheel blues, Wolfpack red, even Shaw University's distinctive burgundy."
I'm a big jazz record collector and North Carolina is home to so many great jazz musicians.
A few of the many giants of North Carolina jazz:
Betty Davis, Rhapsody, 9th Wonder
Thelonious Monk, John Coltrane, Max Roach
Kooley High, Little Brother, Nina Simone
J. Cole, King Mez, Petey Pablo
Lou Donaldson, Tawl Ross, Percy Heath
8 Trophy pizzas

2 inches of rain

3 blue tarps

20 cans of paint

1 run of Trophy's "Morgan Monsters" New England IPA

1 epic block party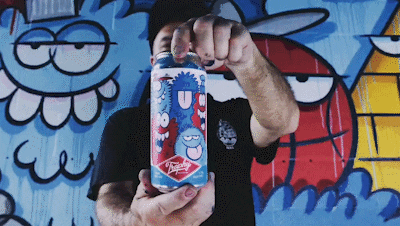 Got me smiling
Out of the Morgan Monsters of NC Jazz brand came a short run of themed Trophy brews, t-shirts and, most importantly, a block party with DJs and breakdancers to celebrate. Special thanks to Kooley High for the musical track, Grinning.

Check out this Spotify playlist to listen to the NC musicians represented on the wall.
It was a communal type of project.
Credits
Jenny Smith, Noelle Martinez