{}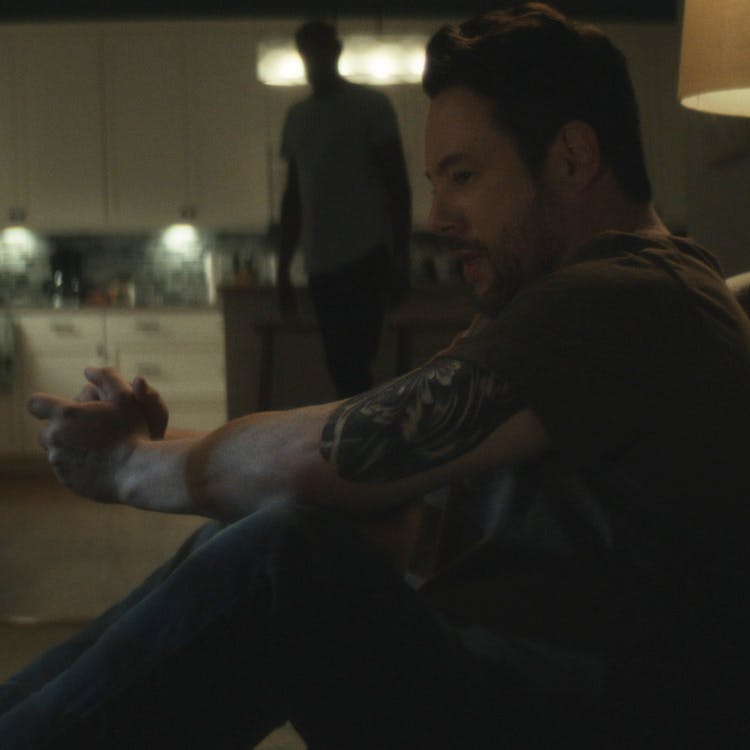 Voicemails to My Future Self
Voicemails to My Future Self Vol. 2: 'Top' Washington
Dear Future Self
The deep kinships formed early in a service person's career protect them in action, and continue to protect them well beyond active duty. In Voicemails to My Future Self Vol. 2, a wingman springs into duty to save his buddy, who is wrecked by ruminations and nightmares, and determined to end his life.

Myriad co-founder and Director Tony Cope is a three-time gun violence survivor. He teamed up with Veteran Michael "Top" Washington, now a licensed trauma therapist after his own suicide attempt, to tell the story of showing up and securing the firearm.
PTSD symptoms never exhibit themselves as suddenly being able to play the cello. We do destructive things
Call your wingman.
Most people who survive a suicide attempt never try again, which makes the wingman relationship a phenomenon going beyond the initial crisis. Master Sergeant Michael "Top" Washington is a survivor of his own suicide attempt, and is now a licensed therapist.
Secure your firearm.
Since nearly all suicide attempts using a firearm result in death, when other methods average five percent fatalities, Veteran suicide is not only a community-wide health crisis, it is very much a firearm conversation, as well.

The wingman in this film carefully and thoughtfully secures the firearm, and stays with his friend for two days, unpacking nightmares and ruminations. The duration of the crisis is not forever, but securing the firearm now, by taking the key with him, protects his buddy's life.
An epidemic hits home.
Between 2005 and 2017, the number of veterans killed by suicide was more than 13 times the number of service members killed in action during the U.S. engagements in Afghanistan, Iraq, and Syria combined.
Wingmen
Myriad co-founder and Writer/Director Tony Cope is a three-time gun violence survivor active with Moms Demand, NC. Together with the larger Myriad Originals team and Sergeant Top's journey, this film is a story about the life-protecting wingman pact between two buddies who vowed to always be there for one another.
Go 'Behind the Lens'
Top joined us on set for 3 long days of production. We filmed deep into the night, matching the protagonist's mental state. It's a heavy film, but gravely important to help break the stigma of asking for help and to secure a firearm.

Watch the 'Behind the Lens' short film.
My mission, and my purpose, is to make sure that no veteran, or first responder, ever goes through what I went through.
Call your wingman. Secure the firearm.
Thanks to our crew
Aaron Bittikofer - Sound Mixer, Amy Hendrix - Hair + Makeup, Carlos 'Los' Crupi - Gaffer, Eve Golecruz - Production Assistant, Jordan Gibson - BTS Videographer, Matt Ramsaur - Art Department, P.A., Sammy Fife - Grip, Ryan Shackleford - 1st Assistant Camera, Donald Monroe - 1st Assistant Camera, Adam Pyburn + Alejandro Lechuga - Motion Design

Special Thanks - Company 3, Summit Collective, Chris Marvin, Chuck Eastman, Dawna Sessions, Clark Sessions, and Katie Vargus
Credits
Director of Photography + Editor

Alysse Campbell, Will Feichter + Chris Young

Jedidiah Gant + Max Zampieri

Autumn Brand + Daniel Cook

Autumn Brand + Daniel Cook