{}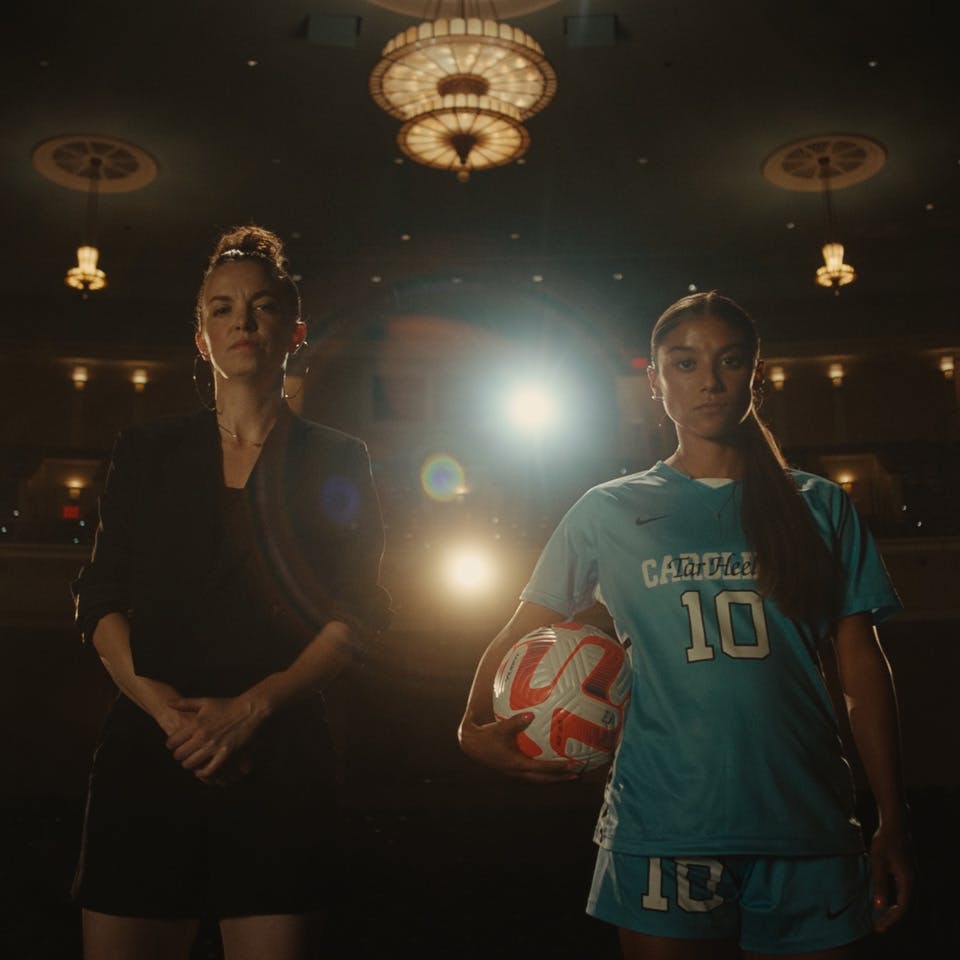 Artists are Athletes. Athletes are Artists. Ep. 2
Carolina Performing Arts
Game Recognize Game
Artists are Athletes and Athletes are Artists — on the soccer pitch, too.

The video stars UNC midfielder Sam Meza and tap dance trailblazer Michelle Dorrance, daughter of legendary UNC Women's Soccer coach Anson Dorrance. Dizzying footwork and percussive kicks are set to an original score created in collaboration with Dorrance herself, including tap beats and sounds straight from the soccer field.

The video is the second installment of the campaign, which launched last January with a collaboration between UNC Men's Basketball and the Alvin Ailey American Dance Theater.
Thanks to our crew
1st AD: Mikel Barton
Camera Op: Joey Dwyer
1st AC: Ryan Shackleford
Gaffer: Dan Lewis
Grip: Adam Thomas
G&E Swing: Mike Milstead
G&E Swing: Zach Bennett
Audio: Aaron Bittikofer 
Art Dept/Props: Emily Mormann
HMU: Davisha DaDone
Catering: Dani Nation
PA: Fess Rice, Smrithi Tirimalapudi, Daniel Huffman
Credits
Executive & Artistic Director, CPA

Director of Marketing and Communications

Co-writers + Co-directors

Daniel Cook & Spike Hoban

Original Music/Sound Design

Daniel Cook & Autumn Brand