{}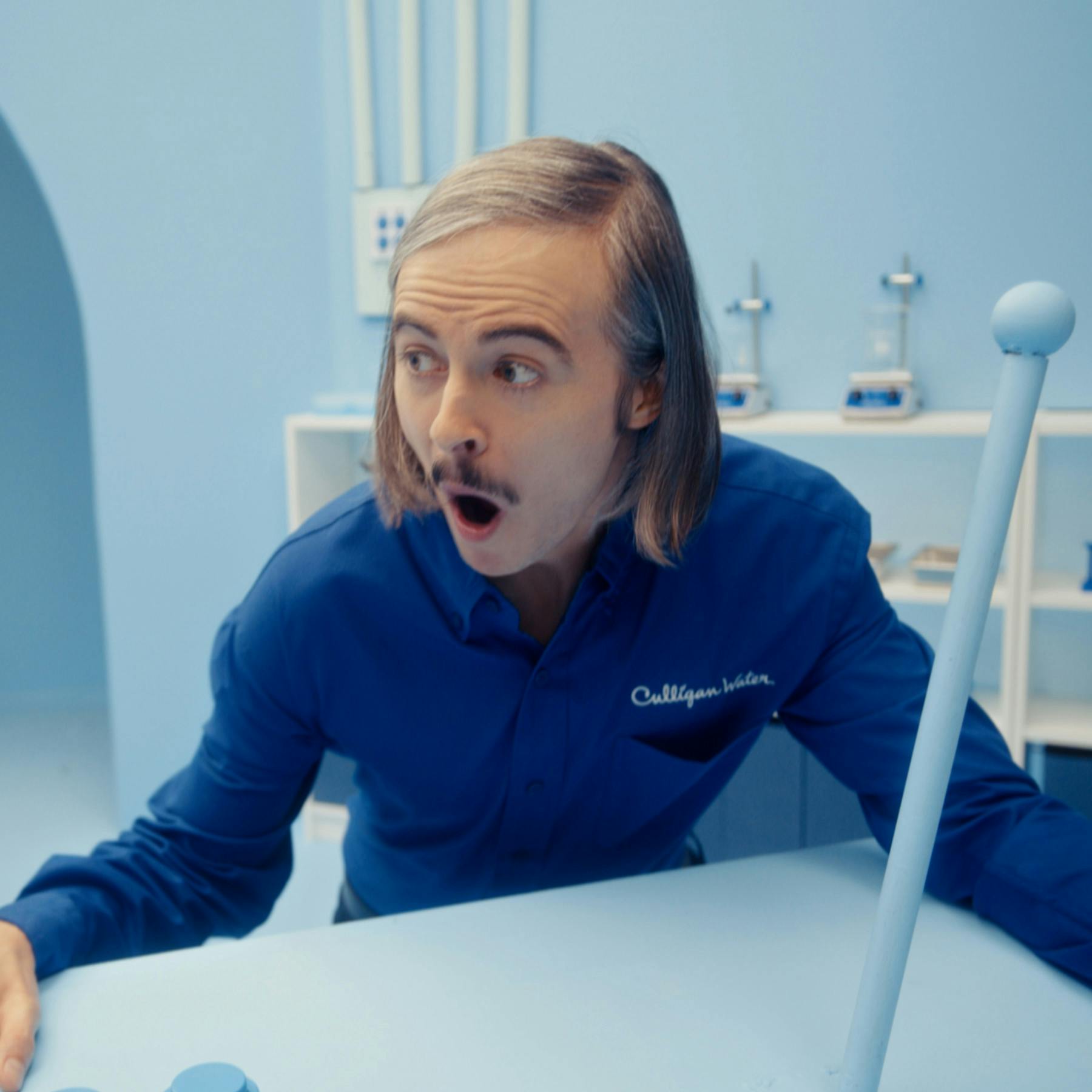 The Water Experts
Culligan Water
Smart Water
Myriad had the opportunity to work with Tinuiti, the largest independent performance marketing firm across Streaming TV, on a commercial video spot for Culligan Water, specifically focused on the Culligan Smart Reverse Osmosis System.

The system, which is certified to remove more than 70 contaminants from your home's water is like having your own team of water experts.
Best of Both Worlds
The comedic concept focuses on an eccentric group of water experts crafting the perfect glass of water.

To make the most of the comedic effect of the spot, we filmed in two distinctly different worlds. The first, a modern kitchen, became the real world where the water was consumed. The other, a quirky lab where the water was perfected. The contrast between the two worlds accentuated the humorous elements of the concept with the Culligan filtration system acting as the connective conduit between the worlds.
Making the Rounds
The video has been shared wide online since being released in the Fall of 2023, including a fifteen second commercial that has been making the rounds on YouTube and has amassed over 8 million views so far.
Behind the Scenes
We built a fanciful, yet sciencey, space for the experts to bring this larger-than-life idea up from the depths of the water world. Watch our behind the scenes featurette to get a sneak peek into the construction process of the set.
Thanks to our crew
Water Expert Talent: Evit Emerson, Hanna Brown, Rankin Willard
Gaffer: Adam Thomas
G&E Swing: Colind Dodd
Production Assistant: Daniel Huffman
1st AC: Ryan Shackleford
2nd AC: Trevor Jackson
Still Photographer: Richard Barlow
H/MU: Amy Hendrix
Sound Mixer: York Phelps
Set Decorator: Sarah Costello
Production Design Assistant: Mollie Earls
Credits
Agency Senior Creative Director

Agency Director of Creative Services

Rob Bessette, Color Refinery